BOOK ONE IN THE JOURNEY TO ÝSRYIIA SERIES:
---
"The first thing you must understand is that your destiny has been tied up in ours since long before you were even born..."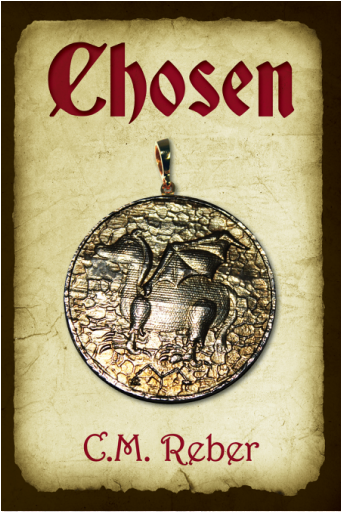 Katie is a typical seventeen year old girl, despite watching the tragic murder of her father when she was just a child.

Now a Junior in high school, she has only to worry about the usual troubles of homework and fitting in.

But when she starts having strange, frightening nightmares featuring her long-lost father as the main star, the normal life she has fought to maintain begins to slowly unravel.

Suddenly, Katie finds herself struggling to come to grips with both her heartbreaking past and the new questions that her nightmares have brought to the surface.
While searching for the answers to the daunting mystery of her dreams, a random accident sends her life spinning out of control.

Without warning, the teenage girl from Queens finds herself in the mysterious world of Ýsryiia, known only to an unlucky few.

Here, Katie discovers a place where magic is real, while uncovering the startling truth about what really happened to her father, and learns she must fight for a cause she never knew she was destined for.

With not only the fate of her lost father, but that of two entire worlds, resting solely on her shoulders, she has no choice but to accept the calling forced upon her. But now she must find a way to live up to everyone's overwhelming expectations, while trying to win over those who are not so quick to believe that she is the answer everyone is looking for.
---
---
---
And here's a quick excerpt:
For a moment, it seemed as though time stood still, and Katie felt sick as she instantly recognized the language as that of the loathsome tormenter in the cell with her father.

Terror sliced through her and she couldn't breathe.

It felt as though she had just gotten the wind knocked out of her.

What was going on?

How had she ended up in the place she had been dreaming about?

Did that mean she was going to end up in that torture chamber?

Did that mean that she was wrong about her father being alive, and now that she was dead she had come to join him?

Her mind whirled like a top on a rampage.

She tightened her grip on Bailey Rae as she braced herself for the repercussions of those dreaded, unknown words.

In her experience, the outcome was never good...
**If you want to check out the prologue and first chapter** click here! This material is copyrighted by C. M. Reber. Any re-transcription or reproduction is illegal.
---
CHECK OUT A RADIO INTERVIEW ON "
AUTHORTALK
" INTERNET RADIO SHOW!
---
CLICK
HERE
TO CHECK OUT A RECENT REVIEW FROM THE
SUNSENTINAL
OUT OF FLORIDA!
---
MADE "NEWSMAKER OF THE DAY"! CLICK HERE TO CHECK OUT THE ARTICLE AND COMMENTS!
---