BOOK TWO IN THE JOURNEY TO ÝSRYIIA SERIES

---
"One cannot choose their fate, only what they do with it."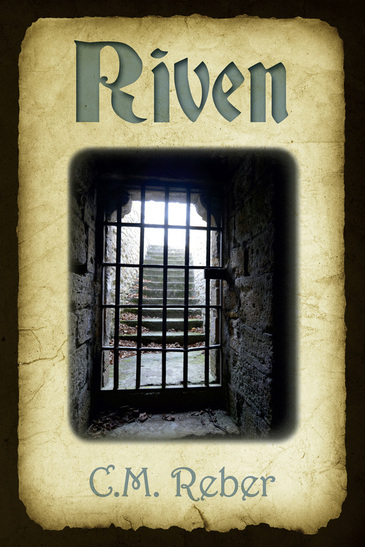 Just days ago, seventeen year old Katie Matthews found herself in the magical world of Ýsryiia, where she learned the madman Iidáarzaan has been stealing human souls to fuel his immortality for almost tow hundred years. Now, it is up to her to end his villainous rule and put a stop to the terrible war looming on the horizon. Unfortunately, as she strives to become the warrior her title requires her to be, she soon finds that she is being pulled in two very different directions: worry about what will become of her father, currently imprisoned in the fortress Záarzwmeth, or fully claim her role as Lýryiiel--Bringer of Hope--and forget all else that might hold her back. But how can she possibly fulfill the destiny the Covenant has laid out for her if it means sacrificing the soul of her own father?


---
---
Here's a quick excerpt from the book:


"What do you mean, 'the precarious state of things'?" Katie asked, eyes locked on Sýghwynn now. "Are you saying you think that something bad is going to happen to Larýthyiia?"

Sýghwynn nodded gravely, his face tight with tension. "I am afraid there is more than a very real possibility that something is going to befall us which could greatly impact the future of everyone here."

Katie had to tell herself to close her mouth as she stared at Sýghwynn. "That doesn't sound good."

He shook his head. "It would not be." Then he cleared his throat and settled a little deeper into his chair. "As you all know—even you, Jordan, as I am sure it was briefly explained to you—we have been on the brink of war with Iidáarzaan and his followers for quite some time now."

Jordan visibly shivered upon hearing the name, and, once again, Katie couldn't help but wonder if he had been forced to gaze upon that hideous face in person before he was rescued and relocated here. What else could cause that reaction? Seeing Iidáarzaan in her nightmares had been bad enough; she couldn't imagine what it would be like, face-to-gruesome-face without the hope or relief of waking up—even though she knew that someday in the all-too-near future, that very scenario would be inevitable for her.

They all nodded stiffly to acknowledge Sýghwynn's implied question.

He nodded once too, as if satisfied that they were all on the same page. "We have always known that a physical battle would be the unavoidable outcome—we have simply been unsure of how long we have had before it truly comes to pass. The late and honorable Pánthyiiel Cárywynn had advised our armies to begin making preparations long ago, though most believed Iidáarzaan would never risk all-out combat with Larýthyiia so long as his brother was at the head of it. But, now—may his spirit find eternal peace in Dáiimwyth—Cárywynn the Great is gone, which we realize is the event that Iidáarzaan has most likely been waiting for to make his move."

It was all Katie could do to not squirm uncomfortably in her seat. Sýghwynn had rarely mentioned Cárywynn's passing, especially in her presence, since he knew it still sent waves of painful guilt through her. Quite frankly, she really didn't much like where this conversation was headed.

"So…ya'll think he's makin' his move then?" Bailey Rae interrupted, sounding more worried than Katie had ever heard her.

Sýghwynn looked very serious. "All along, we have been under the assumption that a fight will be inescapable, and yet, we have consistently received word from our spies that there is no outward appearance that Iidáarzaan is preparing his forces for war. In fact, even as recently as a couple of days ago, we have seen no sign whatsoever that he has any intention of attacking—up until now, that is."

"Because of the note?" Katie guessed.

He nodded. "Indeed. It seems to be the first real evidence that we should be expecting him to strike."

"He's coming here?" Katie felt the beginnings of panic begin to rise in her gut. How soon might this happen? There was no way she would be ready to face him anytime in the near future.

"His armies, at least, yes. It is doubtful that he would leave the protection of his fortress."

Katie felt herself relax, though not very much. It still didn't sound very promising.

"Not to be rude or anything, but you really got all that from this cryptic-sounding poem thing?" Jordan asked.

Again Sýghwynn nodded. "I did, yes. For reasons I cannot explain to you at this time. What I can tell you is that, had we not found the warning, we would have never known. I can only assume that he planning on using the element of surprise to his advantage."

"Well, hey, guess it is a good thing we stumbled across that shack then," Jordan said, and it was obvious he was trying to sound a lot more carefree than he looked.

"Yes, a very good thing. Though I still do not approve of all of you taking the risk that you did…"

Katie was barely even listening anymore as she tried to face the reality of what Sýghwynn was telling them. There was going to be a war. A real, full-on battle, just like she had seen a hundred times in the movies… Except she was going to be right, smack in the middle of this one...

---
NOW AVAILABLE FOR PURCHASE ONLINE THROUGH AMAZON AND BARNES AND NOBLE!

---
KINDLE EBOOK ALSO AVAILABLE! CLICK HERE TO CHECK IT OUT NOW!